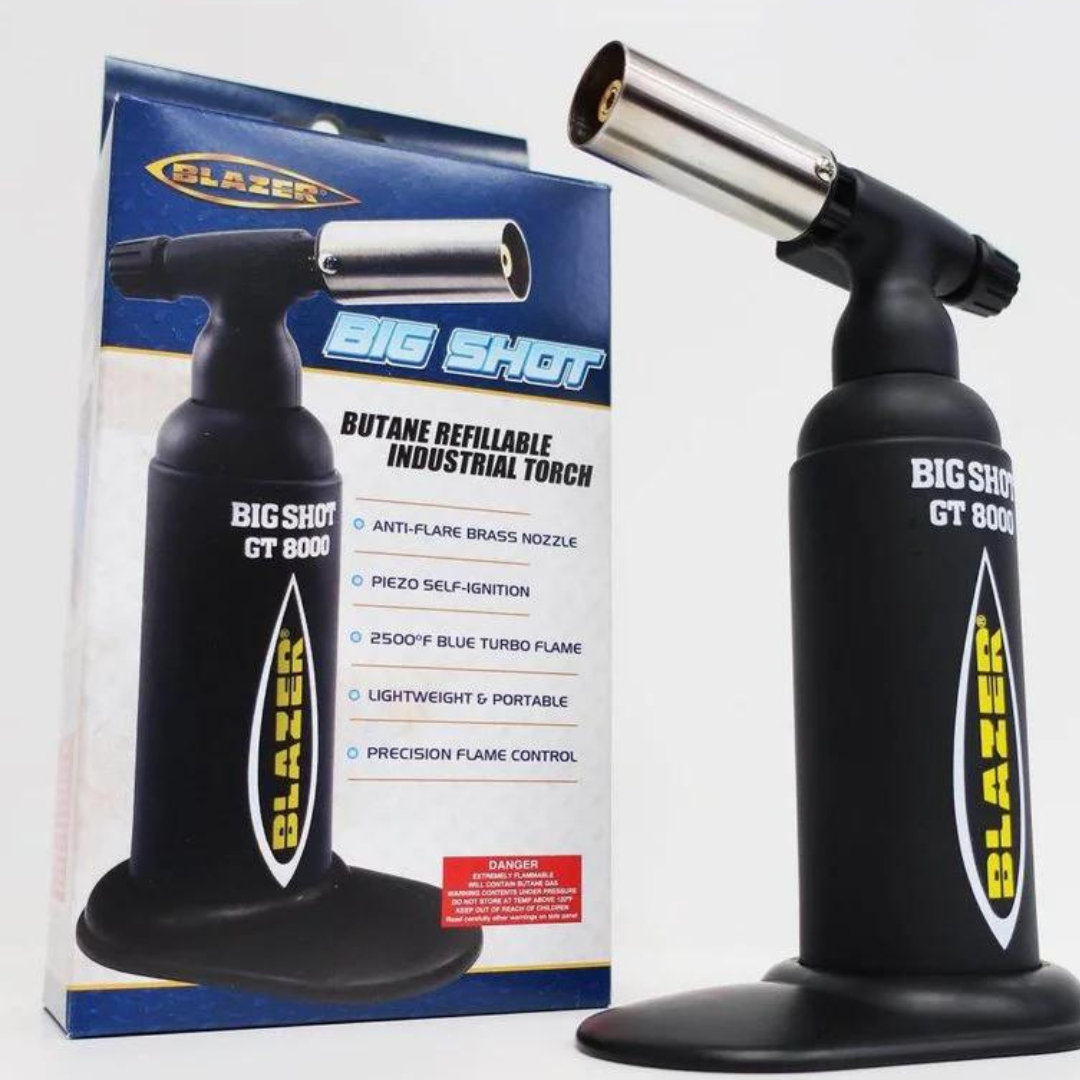 Best. Torch. Ever!
This torch is everything and more! The size and stand are convenient to use on a table top; I don't have to refill it with butane often due to the size of the tank; it's super easy to use; and thus far I've had no issues at all. So if you're looking for a new torch of the highest quality, this is the way to go.
Love this torch
This torch is really easy to use and is very powerful. The blazer will be my go to torch from now on.
Blazer Torch XL
LOVE! Even got a lil goodie with it for fun 🤩 thank you team! I need two more blazers once they are in, also I think it would be great to sell the butane from blazer themselves. That would be awesome I would definitely buy!