Regular price
Sale price
$79.99
Unit price
per
Sale
Sold out
It's the Koality Mystery Box!
FOR JUST $79.99 EVERY KOALITY MYSTERY BOX INCLUDES:
-Main Glass Piece 
-2 Large Smoking Accessories (Examples: Ashcatcher, Full Size Cleaning Solution, Bubbler, Pipe, etc.)
-4 Small Smoking Accessories (Examples: Carb Cap, Car Ashtray, Dab Tool, Rolling Papers, Cones, Chillum, Stash Jar, etc.)
Box Preference? 420=Flower and 710=Oil/Concentrate (The 420/710 option for your box preference will help us fulfill your box with smoking accessories (we do not include any THC products in our boxes). 
Color Preference? Let us know if you have any color/design preferences in the notes. Our team will do their best to accommodate if available. 
**Please note that requests for items in the notes are not guaranteed items you will receive**
 Order Processing Times: *Order Processing times have been updated due to a large influx of orders from our Closeout Sale* All orders are processed and shipped out within 5-7 business days following your order placement date (this does not include the shipping time selected at checkout). Please e-mail info@koalapuffs.com for any inquiries about your order. 
Share
View full details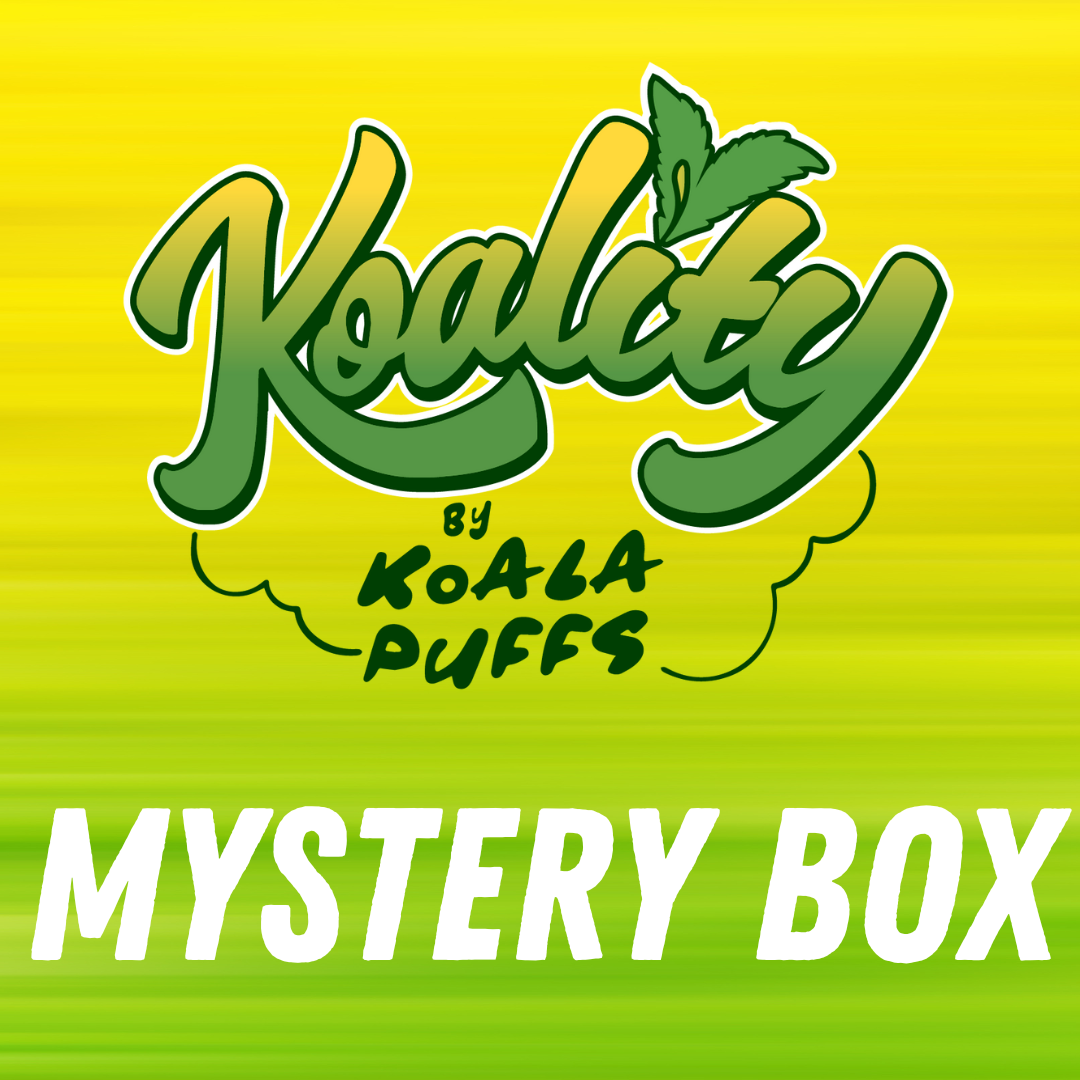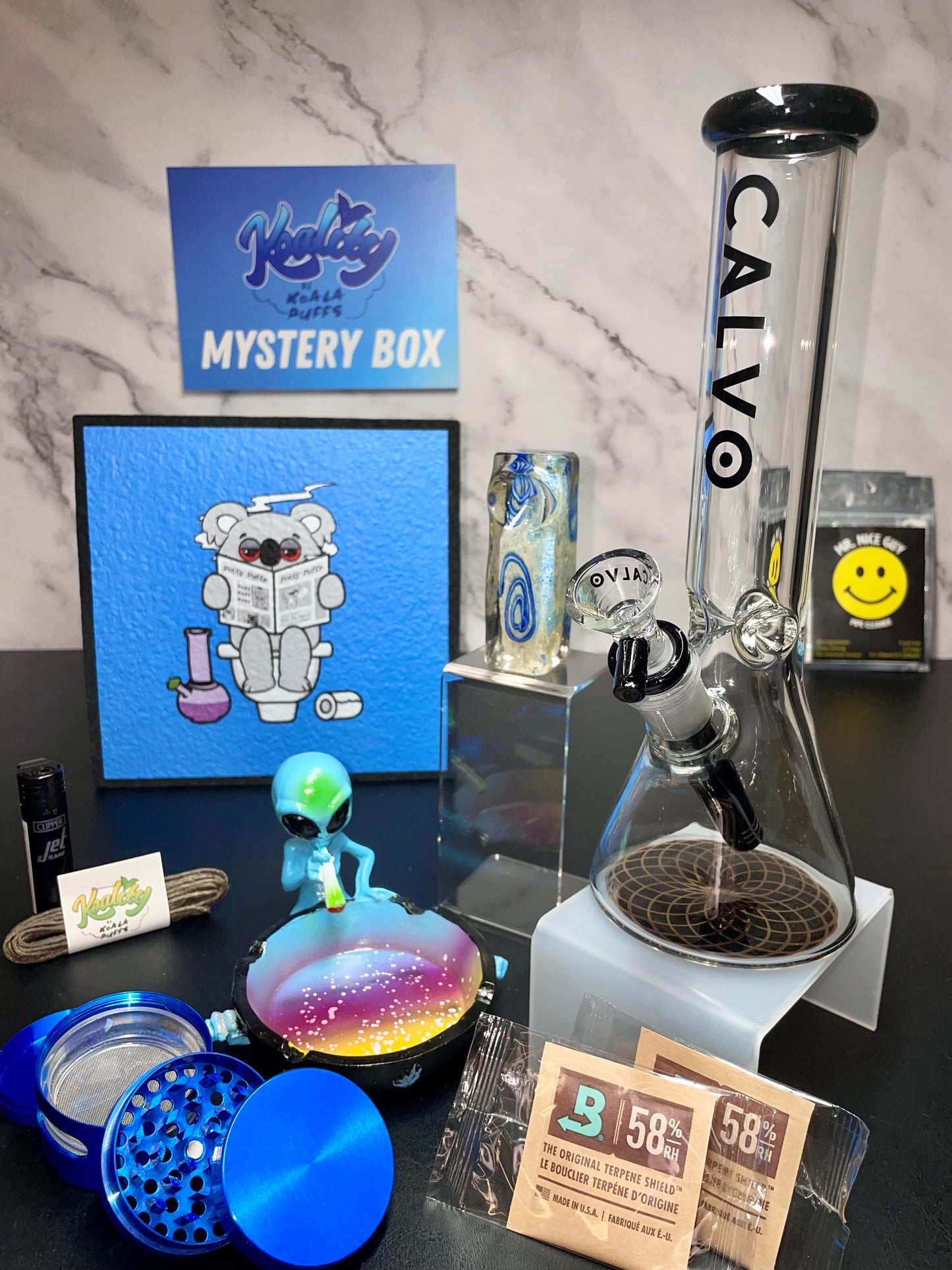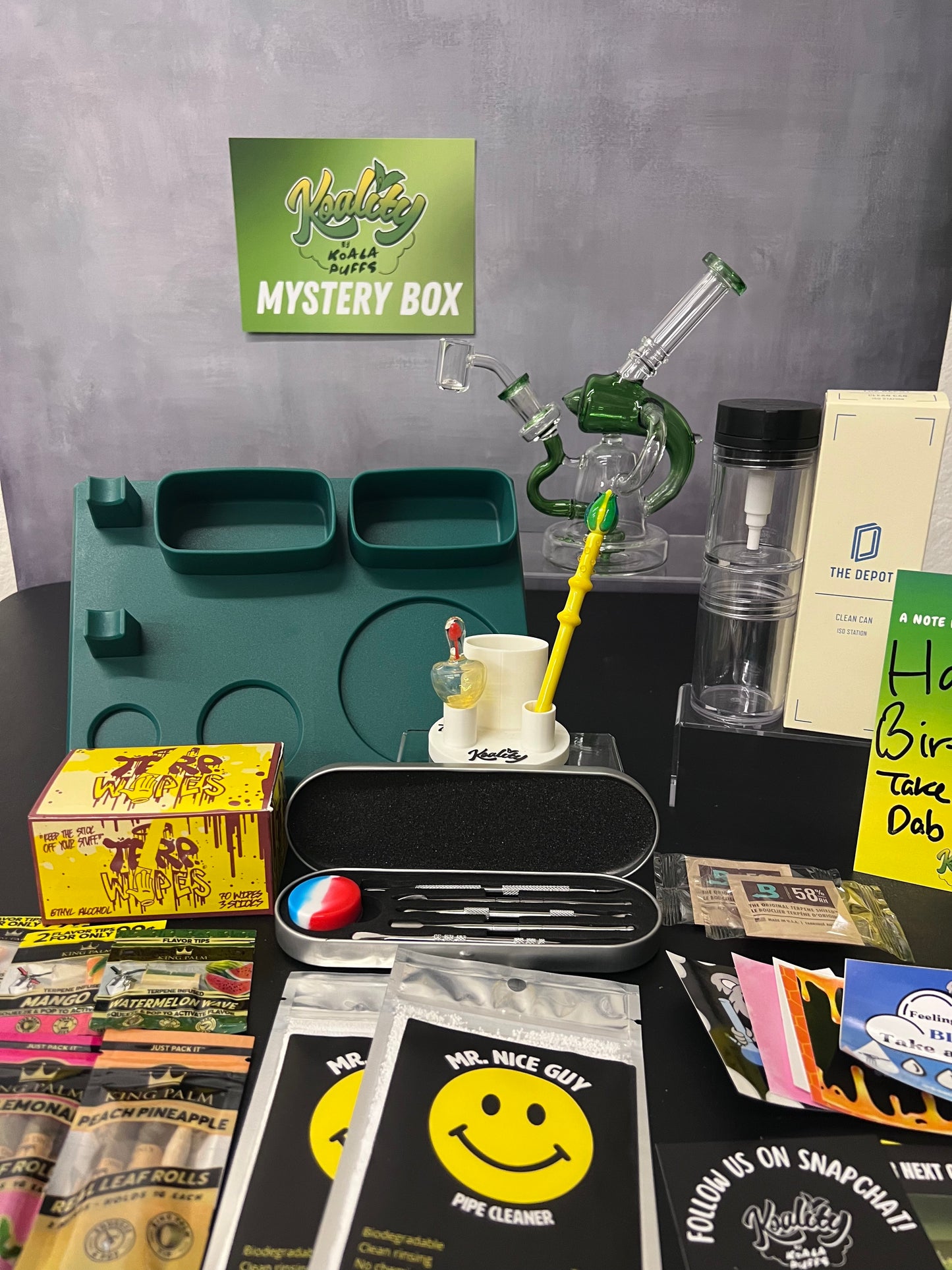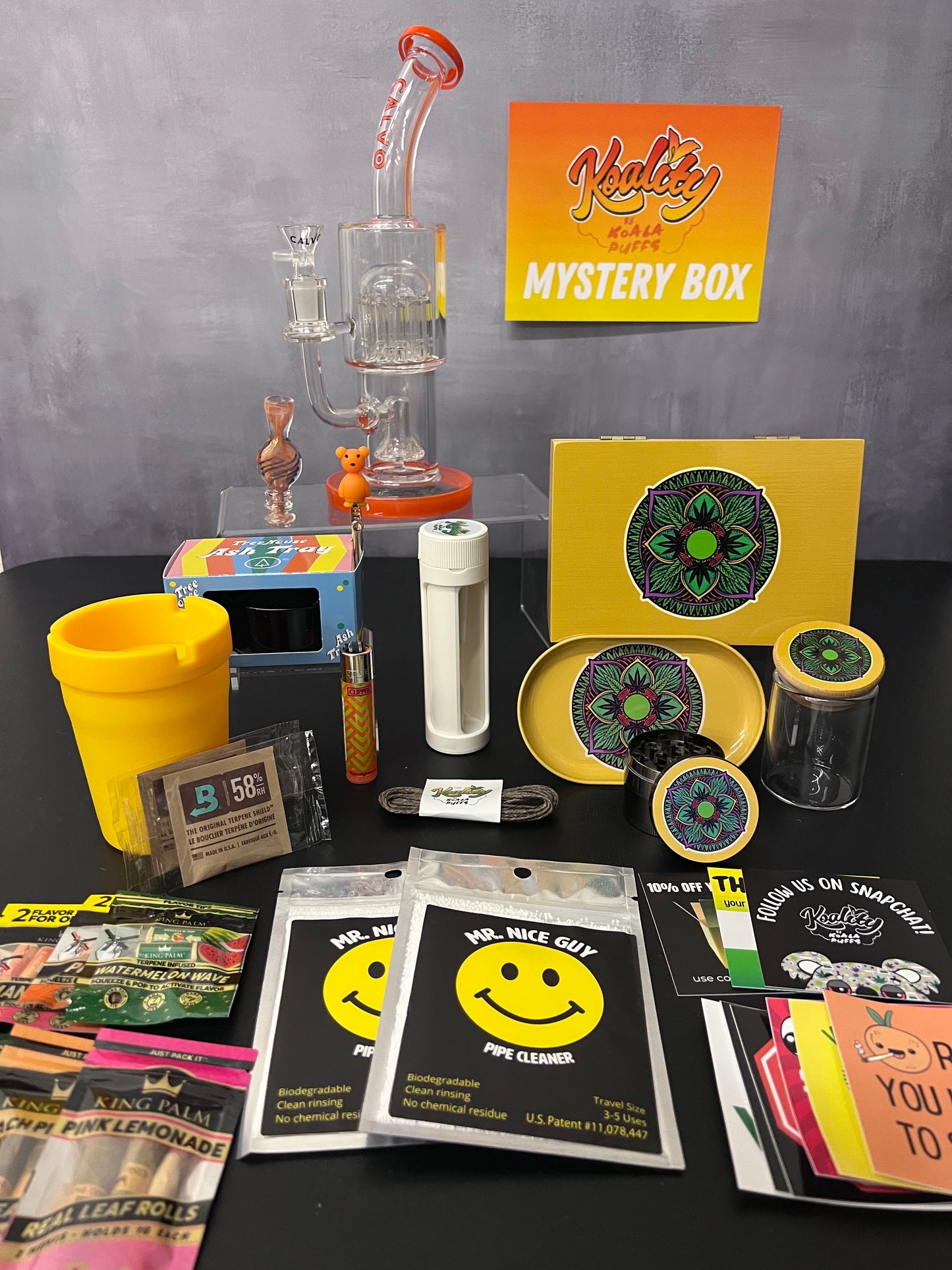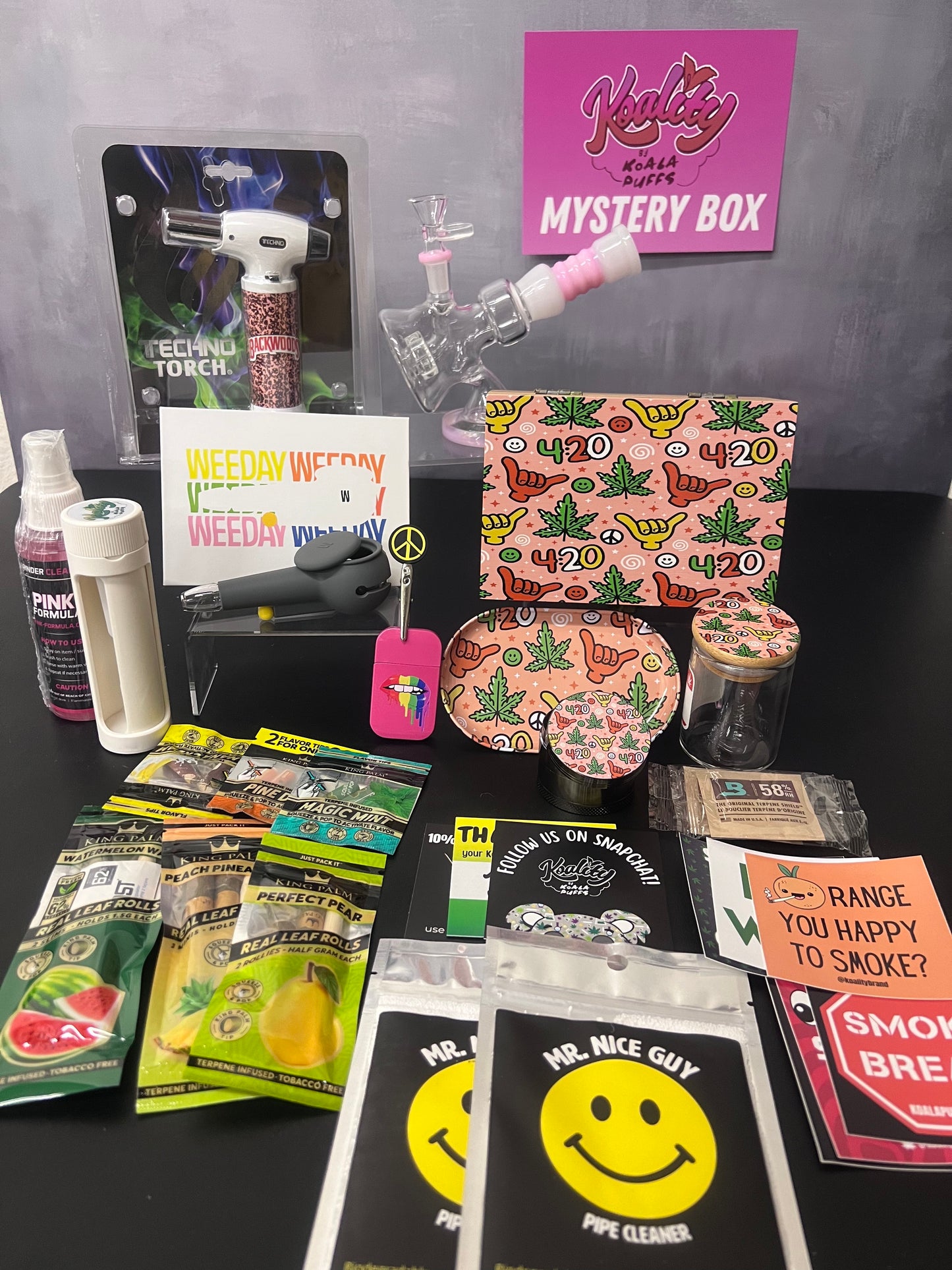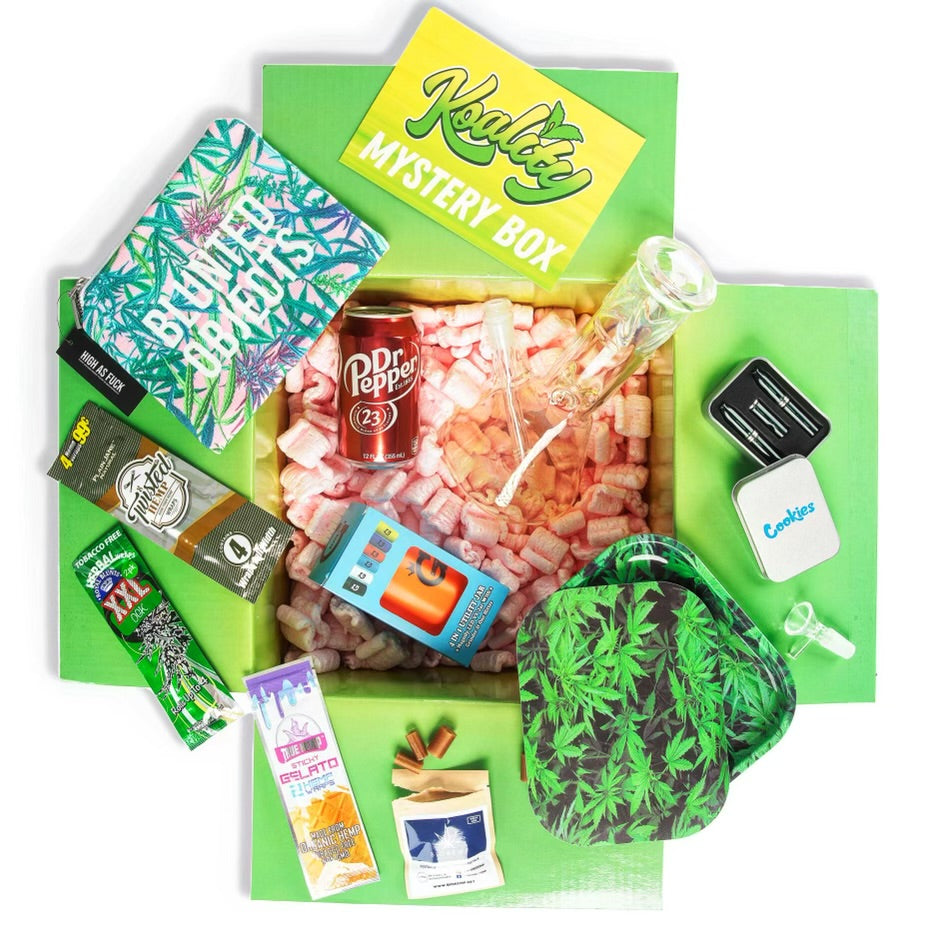 Just a quick question
I love your brand, your content and your vibe. Just wanted to know do you ship to Puerto Rico?? Since I recently moved here. I reaallly hope u do ❤❤❤🔥🔥
WHAT ARE YOU WAITING FOR… GET IT!!
Such An Awesome Box! Loved Literally Everything And Even Got To Pick Some Things Out Myself 🥰 Thank You Koala Puff / Koality Team
Excellent!
What a fun box! It was so fun unpacking and I love the pieces! I didn't spread out everything for a photo, but the pieces and the grinder are below. So much fun!
💚💛 love my mystery box packed orginally by weavers!!!! #extraawesome
I got sooo many goodies and everything went together!!
Unfortunately after a closer look I noticed a few cracks - likely from the shipping process. I was super bummed I couldn't use my items but the Koality team hooked me up with a replacement. I love the new peice and was impressed with how quick customer service was.
Highly recommend getting the shipping insurance. I did not, but was lucky the Koality team still replaced my bong from the mystery box.
The extra goodies weavers picked out were **chefkiss**
I am constantly recommending these boxes to my smoking friends. I haven't seen a better deal for under $100.